Corrugated 12.5 10.5 and 8.5
Corrugated is the S-Rib (sinusoidal) profile for roofing and cladding applications.
The S-Rib comes from the sinus curve and offers very strong structural properties.
Corrugated is also the most commonly used roofing profile because of its easy handling, fixing properties and related strength.
The 8.5/76 stands for 8.5 corrugations over the width of the sheet.
76 refers to the distance in millimetres between two consecutive curves.
The Corrugated profile can be factory cranked, curved and bullnosed to different radii as per the customer's requirements, it is also good in cases of oil canning.
The general width of a 8.5 Corrugated sheet is 610mm cover width and a 10.5 Corrugated sheet is 762mm cover width.
Very important with this profile is the amount of rollforming stations and the roll design.
This is important as the type of material and thicknesses used in the industry presently and in future, can cause the profile to be very flat if the rollformer is not designed correctly.
It is possible that a 17.5mm pitch could be reduced to 12mm or less on poorly designed machines.
Particularly when using thin, full hard material from 0.18mm up.
One often hears of complaints by clients that their current machines cannot rollform certain thicknesses correctly.
Our rollformer is designed to accommodate any possibility of this happening.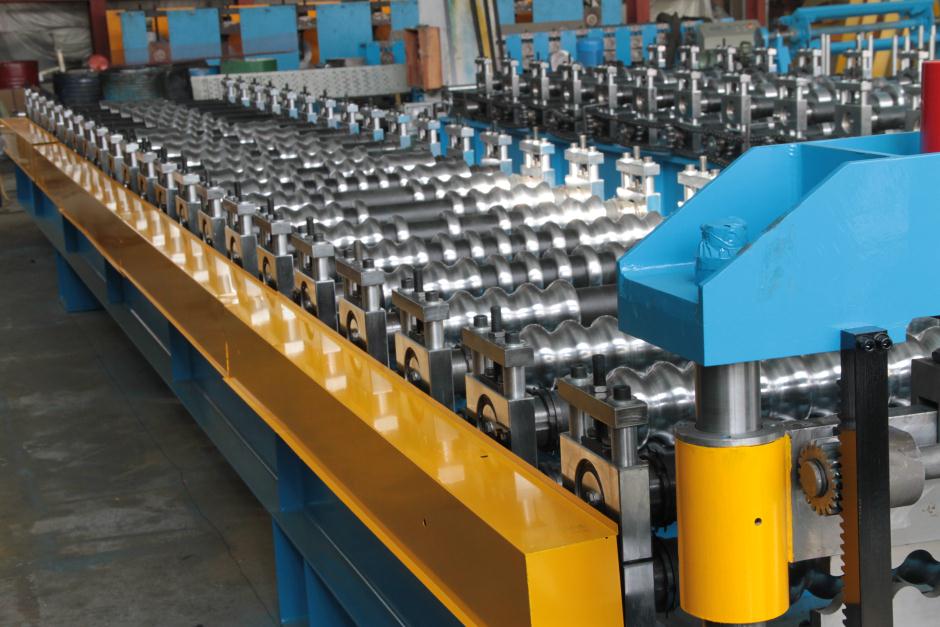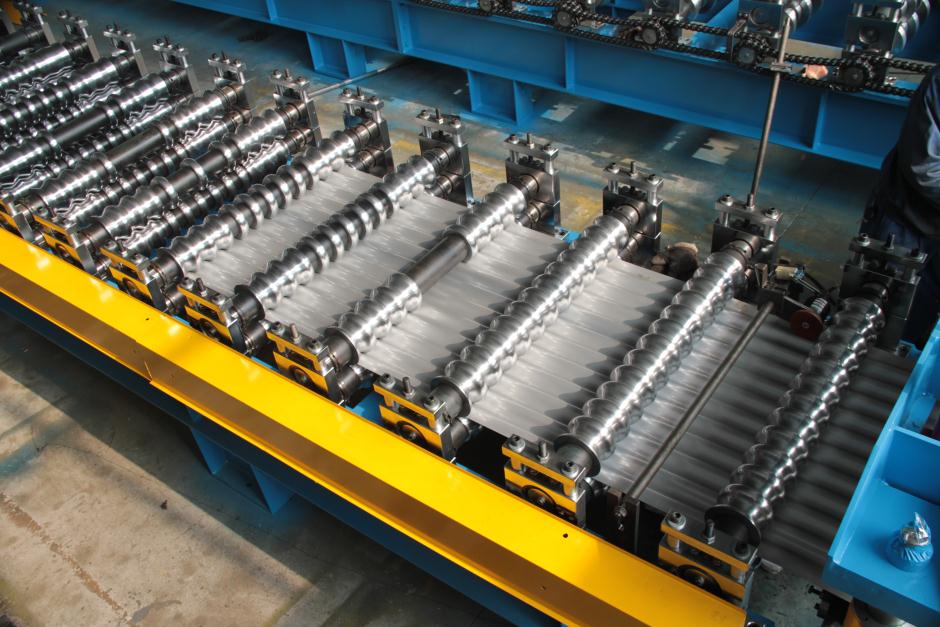 Email Us: sales@metalformingtechsa.com
Call Us: +27 (0) 83 273 8322