Ridge Cap Rollforming
This machine is made up of a hydraulic decoiler with a breaking device, roll forming with tooling, hydraulic cut off machine, hydraulic pressing device and a run out table.
It is designed to make steel ridge caps which are used to prevent water and rain leakage for industrial and residential construstions.
This machine is designed with Mitsubishi PLC and a touch screen for data processing and settings.
Rollforming speed ranges from 12000mm to 15000mm per minute.
The machine is also supplied with a plastic film covering for protecting the top side of your finished product.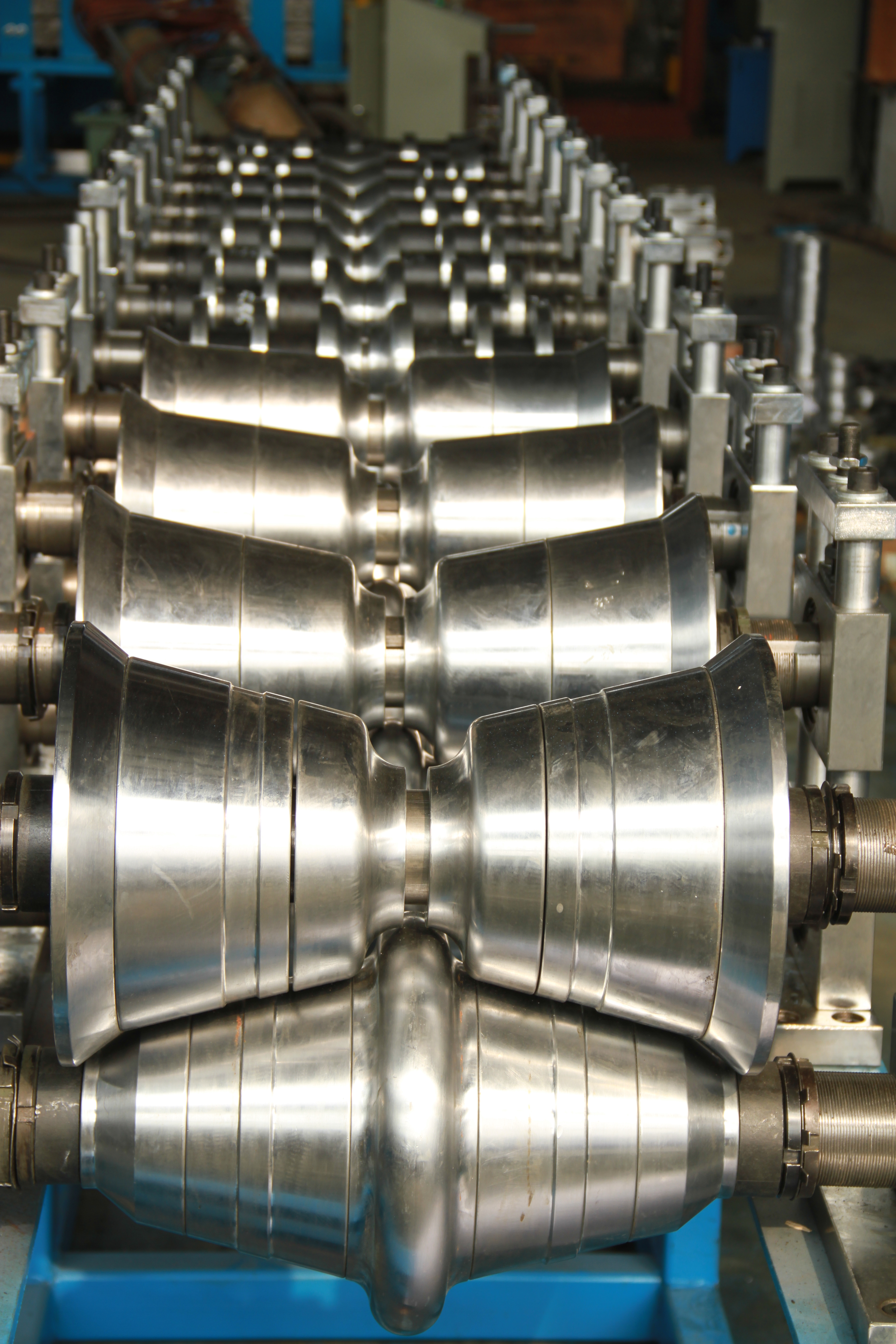 Email Us: sales@mftsa.co.za
Call Us: +27 (0) 83 273 8322