Samco Roll Former Machines
NEW AND IMPROVED GREENFIELD™STUD & TRACK

The Greenfield™ is a com-plete roll forming system which produces 97% of all stud and track sizes com-manly used today.
It recovers energy via a re-generative braking on servo's and drives minimizing energy consumption resulting in lower energy costs and environmental sustainability.
Three dedicated punch dies result in quick die changes, no hydraulic changeovers (clean), higher quality punch-ing and minimal operator skill requirements.
Industry lead-ing "docking" connection between the press assembly and roll former allows for fast installation with 100% accurate alignment between sub-assemblies.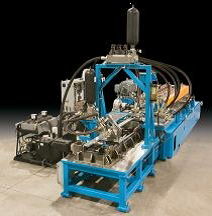 SAMCO LAUNCHES COIL PROCESSING

Since 1972, Samco Machinery has built a solid and enduring legacy by providing roll forming machine solutions to the Building / Construction, Transportation, Material Handling, Consumer Products and Energy market sectors.
They are pleased to announce that they are currently manufacturing and selling Coil Processing
equipment.

Ask us about machines for:
• Strapping and packaging
• Slitting
• Blanking and cut to length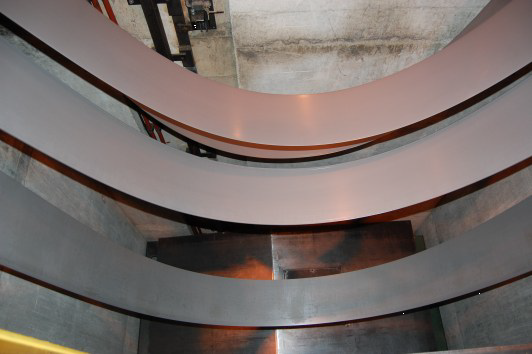 DID YOU KNOW?

Samco sells Uncoilers and currently has great deals!

Samco offer a leading edge solutions for Garage Door track

Samco manufacture heavy gauge roll forming lines for the Truck and Bus chassis industry